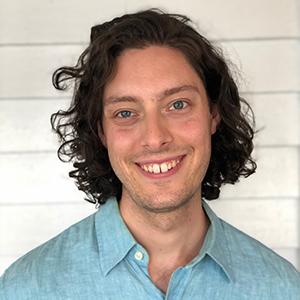 He/Him/His
Graduate Student
Specialization
:
Areas of Concentration: Modern German religious architecture, Historic preservation, Landscape studies
Faculty Advisor: Volker M. Welter
Bio
:
Alexander Luckmann is a first-year M.A./Ph.D. student specializing in histories of architecture, preservation, and landscape. His primary research focus is German religious architecture since the start of the 19th century, addressing the continued importance of religious building projects in an overwhelmingly secular society. His additional interests include historic preservation, modern and contemporary South African architecture, and the German-American monk and architect Cajetan Baumann.
Before coming to UCSB, Alexander worked as a landscape designer at Michael Van Valkenburgh Associates in New York City, helping design waterfront public parks across the United States and Europe. He has also been the Architecture + Design Curatorial Intern at SFMOMA, conducting research for the 2018 exhibition The Sea Ranch: Architecture, Environment, and Idealism. He graduated from Vassar College with a BA in Art History, and is a recipient of the Regents Fellowship for the 2021-22 academic year.