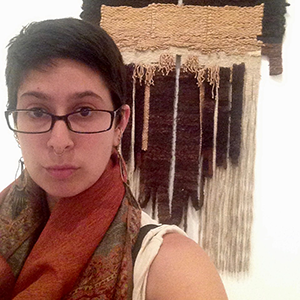 Specialization
:
Areas of Concentration: Early Modern German paintings and prints, identity formation, civic identity, class struggle
Faculty Advisor: Mark A. Meadow
Committee Members: Hilary Bernstein (History, UCSB), Andrew Morrall (Bard Graduate Center)
M.A. Thesis: "White Christian European Identity, Monstrosity and Morality in Bosch's 1482 Vienna Last Judgment" (UC-Davis, completed 2015)
Bio
:
Hannah is a fourth-year Ph.D. Candidate specializing in sixteenth-century Northern European paintings and prints. Her upcoming dissertation will focus on the cycle of seasons paintings known as the Augsburger Monatsbilder, examining social difference, civic identity, and public space in sixteenth-century Augsburg, Germany. Before attending UC Santa Barbara, Hannah received her M.A. in Art History from UC Davis in 2015, and holds a B.A. from Skidmore College in double major in Studio Art and Art History.